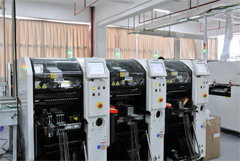 Culture
Win-win-win Relationship
What are the relationships among customers, employees and corporation? In Fultape, customers are first, employees are satisfied. And corporation, customers and employees are win-win-win cooperation relationship.
We always carefully study what customers need and how to meet their need well. Thus, we produce and sell what customers need. We did not; we do not and will not produce and sell what customer not need. When there is any trouble occurred, we always consider and protect customers' benefit or interest first and communicate and negotiate with customers friendly and find out the methods to solve the issue.
Employees are as important as customers in Fultape. We execute human-based management policy and make an effort as much as possible to provide every employee good working condition, better salary, more opportunities and take every employee as a member of the family of Fultape. Every employee is working happily every day just like at home. All employees are working hard together to create much wonder future for the corporation and himself or herself.
Rigorously Working Style
Rigorously working style has been our corporate culture since our earlier establishment. Everybody works rigorously in his or her work to do her or his best to finish the work effectively and correctly. We prevent lots of errors and/or mistakes from happening by working rigorously like German that many other companies do not. This working style has make Fultape make much great progress by now. We will continue to keep and develop this working spirit in the future.
Enterprise Spirits


Credit, professionalism, innovation and consideration are our enterprise spirits.